Web Content Display
Web Content Display

Welcome Vicki Ellison Burns!!
Frontier would like to welcome Vicki Ellison Burns. Vicki will be starting January 3rd as course faculty. Vicki received her Ph.D in Nursing from the University of Missouri-Columbia. Her activities and organizations include, Sigma Theta Tau International Nursing Honor Society, Midwest Nursing research Society, ANCC, Kentucky Coalition of Nurse Practitioners and Nurse Midwives, KNA, PhD Representative to the Dean's Advisory Council, University of Missouri-Columbia, Kentucky Holistic Nurses Association, American Holistic Nurses Association and SAFE-CARE Advisory Council for the state of Missouri.
---
Web Content Display
Web Content Display

Update your FNU Email Signature!
All students, faculty and staff should follow the instructions at the link below to update your FNU email signature. Thank you in advance for helping us ensure consistency and improved communication across our FNU community.
Instructions to Update Email Signature
---
Web Content Display
Web Content Display

Wishing you health, peace, and happiness for a wonderful holiday season and new year!
Please click here and enjoy this video highlighting just some of our most exciting moments in 2016.
---
Web Content Display
Web Content Display

Featured Preceptor!!
Congratulations to Erin Crone, FNP, on being our featured preceptor this fall! Ms. Crone has been providing pediatric primary care for nearly seven years to an urban population in the Georgetown neighborhood of Washington, DC. Ms. Crone was nominated by former student, Marzi Viverette, and faculty member, Dr. Amy Nassar. Please read the full story here.
---
Test Content
This is my test content for training purposes. As part of the content I am also providing a link to Google here.
---
Core Requirements
Details of FSMFN's response to the Mission, Governance, and Effectiveness section of the Comprehensive Standards are available for viewing by clicking on the links below and at the left side of each page within this section.
Web Content Display
Web Content Display
IT Support will be closed from July 3rd - 5th in observance of the July 4th weekend. We hope everyone has a fun and safe Independence Day.
Support will re-open on Monday, July 6th at 8 AM EST.
Web Content Display
Web Content Display
FNU Quarterly Bulletin Spring 2015 Volume 90 Number 1
---
Typhon Scheduled Server Maintenance
Due to scheduled server maintenance, Typhon Group services will be unavailable on Sunday, May 24 from approximately 12am to 8am. Typhon Group will be transitioning to new, upgraded servers at this time. Typhon is also increasing encryption levels and eliminating outdated protocols to comply with future regulatory standards and creating a more secure system. These changes will require you to use a "modern" browser that supports the TLS 1.2 encryption protocol. If you already have the latest version of your browser installed on your computer, you should have nothing to worry about.
We recommend you perform two checks on your browser
Check your browser version and make sure you are using the latest version by going to https://whatbrowser.org .
Make sure TLS 1.2 is turned on in your browser by going to https://www.ssllabs.com/ssltest/viewMyClient.html
The first section "Protocol Support" will confirm whether TLS 1.2 is active and supported in your browser.
If you have the latest version of your browser but TLS 1.2 is displaying as NOT supported, Windows users can open Internet Explorer, then go to Tools > Internet Options > Advanced, then scroll down to the bottom Security section and make sure TLS 1.2 is checked.
---
FNU Recognized for #1 Nurse-Midwifery Program in the U.S.
Ranked by US News & World Report
Frontier Nursing University's nurse-midwifery program is ranked as #1 in the United States by US News & World Report according to the recent release of the 2016 best nursing specialty programs. FNU's nurse-midwifery program celebrated its 75th anniversary in 2014 and continues to be the largest and longest continually-operating program in the country.
FNU President Dr. Susan Stone shares, "With 75 years of experience in educating nurse-midwives, we are thrilled and honored to be recognized for having the #1 nurse-midwifery program in the nation. We have a longstanding mission and passion for educating nurse-midwives to serve women and families in all communities, especially rural and underserved areas."
Read the full story: http://www.frontier.edu/news/number-1-nurse-midwifery-program-in-the-u.s.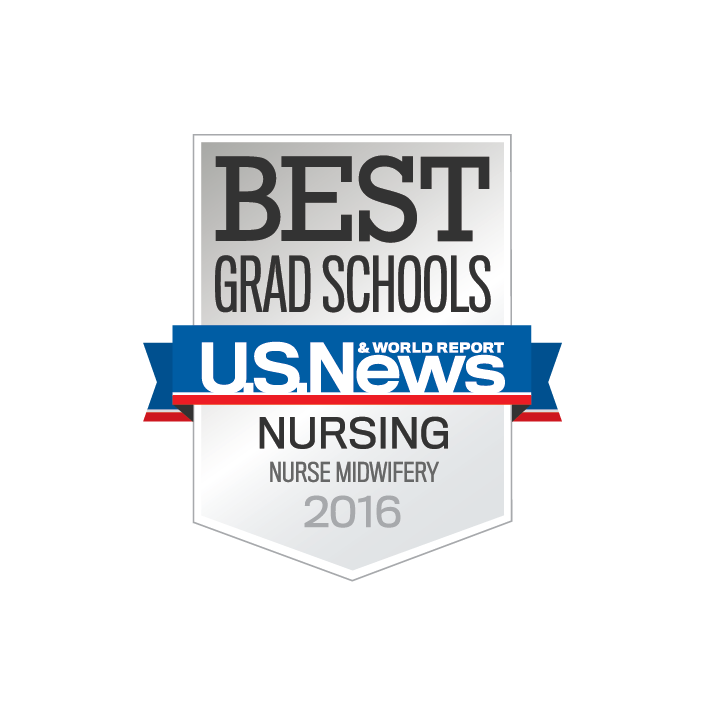 FNU Quarterly Bulletin Winter 2015 Volume 89 Number 4
---
#Nurseshoutout to Celebrate Nurses Week
In celebration of the upcoming National Nurses Week, FNU invites you to give a shoutout to your favorite nurse for a chance to win!
**Student News**
FNU Student, Elena Prendergast, CFNP Class 108 was selected to be a representative at the AACN Student Policy Summit in Washington, D.C this month. She is pictured here with FNU Dean, Dr. Julie Marfell before visits with representatives. We are very proud of the leadership Elena demonstrates through her work as a student nurse practitioner-way to go!
AABC "How to Start a Birth Center" Workshops
AABC will hold the first 2014 How to Start a Birth Center workshop on January 17-18, 2014 in Chapel Hill, NC. This workshop will be for students-only.
The second 2014 workshop will be February 21-22, 2014 in Tucson, AZ.
Registration for this workshop opens on September 20th. Frontier Students may register online or by phone (215-234-8068)
We will also offer the one day Practical Techniques to Support Women in Childbirth preceding the workshop on Thursday, January 24, 2013.
This one-day conference covers the topics:

Natural Birth in the Hospital
Fetal Monitoring and Intermittent Auscultation During Labor
Optimal Fetal Positioning
Comfort Measures in Labor
Rebozos - What they are and how to use them
The Birth Center Philosophy and Nursing Practice
CLICK HERE to see the 2015 Workshop dates and locations
AABC Update: AABC has opened registration for the student only How to Start a Birth Center Workshop in Chapel Hill, NC on Jan 29-30. Plans for 2015 include these cities; stay tuned for dates:
March 19-20 – Minneapolis, MN
May 14-15 – Albuquerque, NM
September 30 - October 1 – Scottsdale, AZ
November 16-17 – Annapolis, MD
---
Students, Faculty, & Staff
We need your help in designing the next great FNU T-shirt. We are looking for ideas.
They can be fun, BOLD, cRe8tive, and/or exciting!!
Check your email inbox for details.
**You can win prizes**